Trident Property Advisory is a full-service commercial property agency. We connect tenants, capital and investors with property.
Trident Property Advisory is a full-service commercial property agency. We connect tenants, capital and investors with property.
Commercial Property Management Specialists Brisbane
Trident Property Advisory is one of the leading commercial property management specialists in Brisbane. We're also only one of the few privately owned Commercial Real Estate Agencies in Queensland that operate in all markets, providing a broad range of services and properties to our clients. Trident has evolved into an agency that provides a complete range of real estate and advisory services to its key clients and builds strong relationships that are paramount in ensuring our service is second to none. We have a vastly experienced Asset Management services team that provides a fresh and collaborative approach to assessing and managing your portfolio of assets.
Our areas of expertise include:
Benefits of Choosing Trident Property Advisory Over The Competition
Understanding of the local market
Trident Property Advisory will always act in the best interests of the building and business owner. If required to lease vacancies, we will seek out the agents most capable, whether from Trident or another firm, to co-ordinate a leasing campaign that achieves the best results. Trident has developed a comprehensive and extensive network of property owners and industry contacts that allow us to be agile and swift in putting the right parties together to create successful outcomes. We pride ourselves on being at the forefront of marketing and technology strategies that help represent you as a property owner in a professional and engaging manner.
Director Shaun's experience and commitment to creating a vision that places your needs front of mind
True success is delivered through professional tenacity and genuine team collaboration. This philosophy drives Shaun, inspires his dedicated team, and fuels the confidence and respect of his clients. Shaun has over 37 years' experience, now leading Trident as Managing Director. He saw tremendous potential to turn Trident into a leading real estate firm focused on building solid long term client relationships, and dynamically pursuing property investment deals that would set the company apart from every other real estate business. Shaun gained his extensive experience by being part of some of Brisbane's most complex developments, and managing a prolific number of transactions across the private and commercial real estate sectors.
Notable Property Management Transactions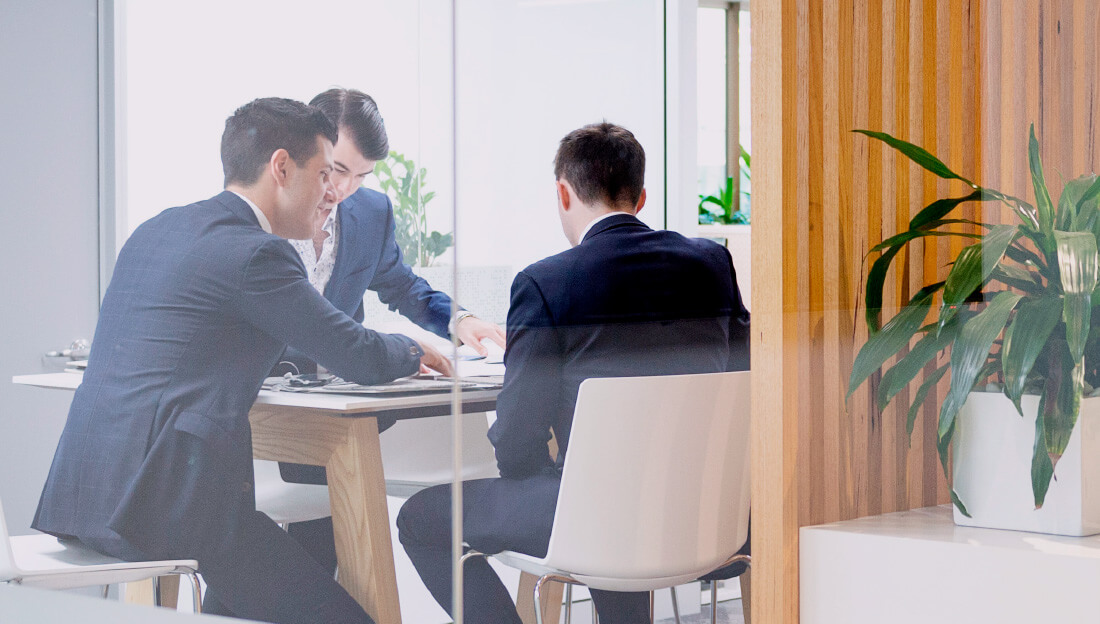 Following on from the Trident philosophy, we believe that good Property Management flows from good relationships, collaboration and delivering timely outcomes. We master basic property data through lease audits, management of critical lease dates and accurate tenancy schedules.
Operational excellence is achieved by the following:
Maintain up to date lease documentation.
Understanding and where necessary taking action on income and expense variance to budgets.
Managing rent arrears to minimise amounts outstanding.
Develop positive relationships with tenants.
Ensure that tenants are charged all amounts in accordance with the lease in a timely fashion, along with all supporting documentation.
Make early recommendations about lease expiries and work pro-actively with tenants on lease renewals.
Actively collaborate with leasing agents to lease any vacancies.
We will add value by understanding your goals for the property, the market and where your asset is positioned to identify risks and opportunities, so appropriate recommendations can be made.
Trident has extensive experience in property management and will form productive relationships with both landlords and tenants.
The Trident retail team manages multiple retail shopping centres across south eastern and greater Queensland. Trident is highly regarded in this segment of the market with experience and rapport with clients which is second to none. Where most businesses say they have the knowledge and experience to deliver, Trident has a strong, demonstrated track record of success which is well recognised within the industry. Trident is always well prepared to assess the viability of Retail opportunities on their own merit. Trident ensure that both our Client and the Retailer are always receiving the best possible advice when it comes to making any in depth decisions relating to their appreciating assets.
With the extensive Retail and Legislative knowledge that Trident Retail provides to its clients, we will always continue to strive to be ahead of our competition and remain the Retail Agency market leaders, continuing to provide the most up to date service and information at all times. With this in mind, Trident understands that in Retail it is imperative to optimise rents not simply maximise them. This ensures that assets are reviewed in a holistic manner and not in tenant isolation thus creating optimal tenancy mix.
Trident also understands that retailing is customer driven and as such it is fundamental to have a good understanding of the consumer trade area. This includes knowledge of customer demographics and numbers.
As such, Trident is able to:
Understand the customer – both existing & potential;
Review client specific requirements;
Review and report on market conditions;
Investigate proposed competing retail developments;
Source suitable potential operators from our retail pool;
Consider optimum tenancy mix and business types.
Our Retail team achieves this through complete integration of Property, Financial, Project and Facilities Management. By combining these functions and embracing the synergies and expertise of each specific skill set this leads to:
Repositioning an Asset;
Maximising Financial Performance;
Maintaining High Tenant Retention;
Adding Income Sources;
Detailed Financial Management and Reporting;
Comprehensive Risk Management & Sustainability;
Reducing Operating Costs.
Trident has comprehensive experience in facilities, offices, engineering and project management focused on delivering compliant and innovative operations solutions, across Commercial and Retail Properties.
Services include:
Building Compliance – As the Managing Agent, we have the responsibility to manage and advise the Property Owner on compliance matters and with the relevant building code, Australian Standards and legislation. We are responsible for coordinating and completing critical maintenance, service and administrative obligations and maintaining documentation for compliance obligations and audit purposes.

Service contract tendering, contract negotiation and management.
Developing site asset registers for all services and equipment.
Optimizing cost recovery and return on investments through efficient budget management.
Capital works tendering and works management.
Implementing insurance/risk management policies and practices.
Property inspections incorporating compliance by tenants, contractors and management in.
Frequently Asked Questions
"Ben Sikalas' passionate belief in our offering led to seven externally introduced leasing deals concluded in a 12-month period"
Rhett Williams, Chief Executive Officer, RG Property Group