"I am truly passionate about adding further value to clients' assets through our combined approach of advisory, transactional and asset management. It's this collective approach that sees us future-proofing underperforming assets and which stands us apart from others."
"I am truly passionate about adding further value to clients' assets through our combined approach of advisory, transactional and asset management. It's this collective approach that sees us future-proofing underperforming assets and which stands us apart from others."
It's fair to say you would be hard pressed to find a street in Brisbane's CBD that Shaun hasn't been instrumental in shaping through his extensive experience in commercial property.

With more than 35 years' experience, Shaun has become the "go-to" commercial property advisor and consultant, thanks to his forward-thinking approach which is driven towards always maximising results and minimising risks for all parties.

He is particularly passionate about changing the built environment and genuinely believes there is no greater professional success than helping clients to find solutions to difficult problems. To achieve this he looks past the traditional commercial property agency model and likes to explore further financial and physical solutions for clients, believing that while there are tried and tested methods, there is also room for pushing the boundaries to find creative and new ways to get the desired outcome.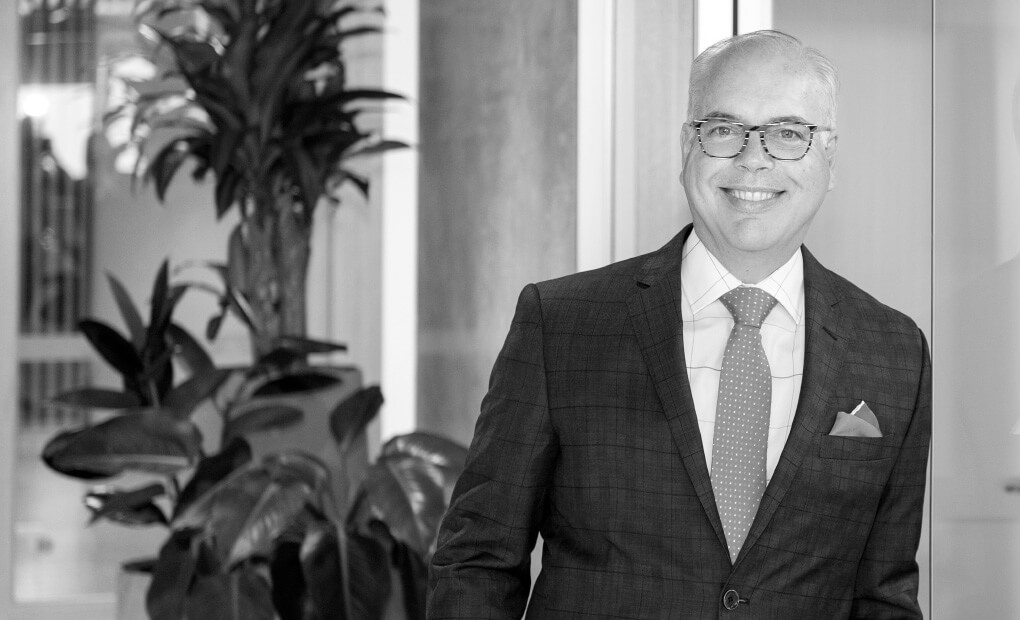 Shaun has driven some of South East Queensland's most complex developments and managed a prolific number of transactions in commercial property. He has extensive experience across medical, retail and office transactions and is often called upon for his vast networks and working knowledge of what works and what doesn't when it comes to commercial property.
Shaun draws on his proven ability to identify, initiate and execute opportunities to create further value for his clients, many of whom have been with him since the start of his career.
It's thanks to his comprehensive knowledge across transactional services in development, commercial property and asset management that Trident can set itself apart from others in the sector, standing it in good stead for the future.

The results Shaun has been able to achieve in the commercial space have resulted in many of his corporate clients seeking him out for advice on their private property requirements.

Shaun gives back to the community through a number of initiatives, such as his support of, and involvement in, Chain Reaction: The Ultimate Bike Challenge, which raises money for sick children. Shaun is also an active member of REIQ and Property Council Australia