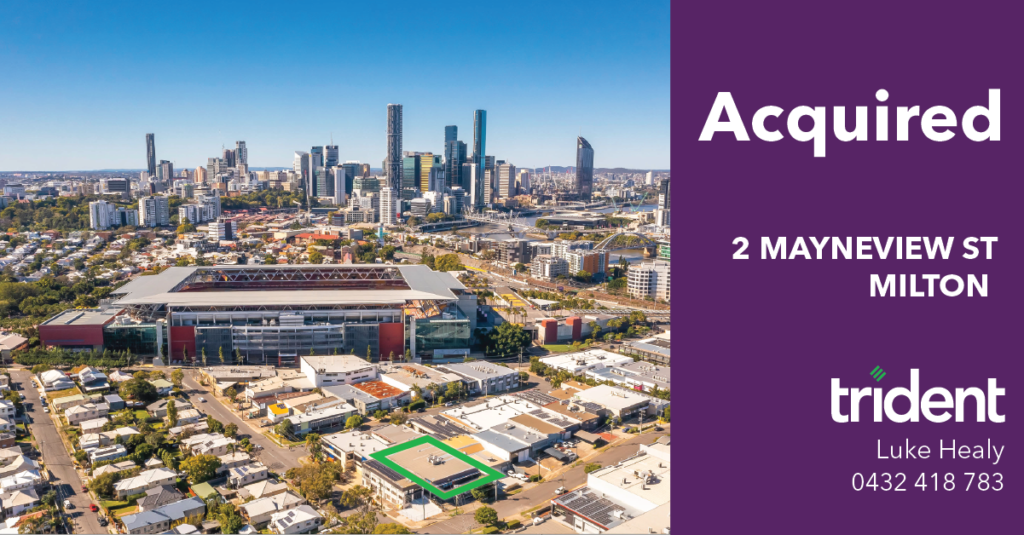 Trident Property Advisory are pleased to have secured this high-quality commercial asset on behalf of a private client.  

The asset was acquired at the end of a competitive EOI campaign run by C Property QLD at an initial yield of 6.2% for $5,550,000. Leased to the well-established Technology HR platform company, foundU, the investment presents a 4-year WALE and located 2km from the Brisbane CBD, the quality office spans over 2 levels totaling 997 sqm of NLA. The asset also includes 35 carparks at a ratio of 1:28 which is highly desirable by tenants and occupiers in fringe locations. 

This investment opportunity is secured by a solid lease to a well established technology company. In the mid-term, the modern and functional presentation of this asset along with the strong car parking ratio of this asset, presents the opportunity for this asset to be reset at Lease Expiry, or, to reposition and add significant value. 

Trident Property Advisory look forward to proactively managing this property moving forward for our client. For further information regarding this acquisition, please contact Luke Healy on 0432 418 783.